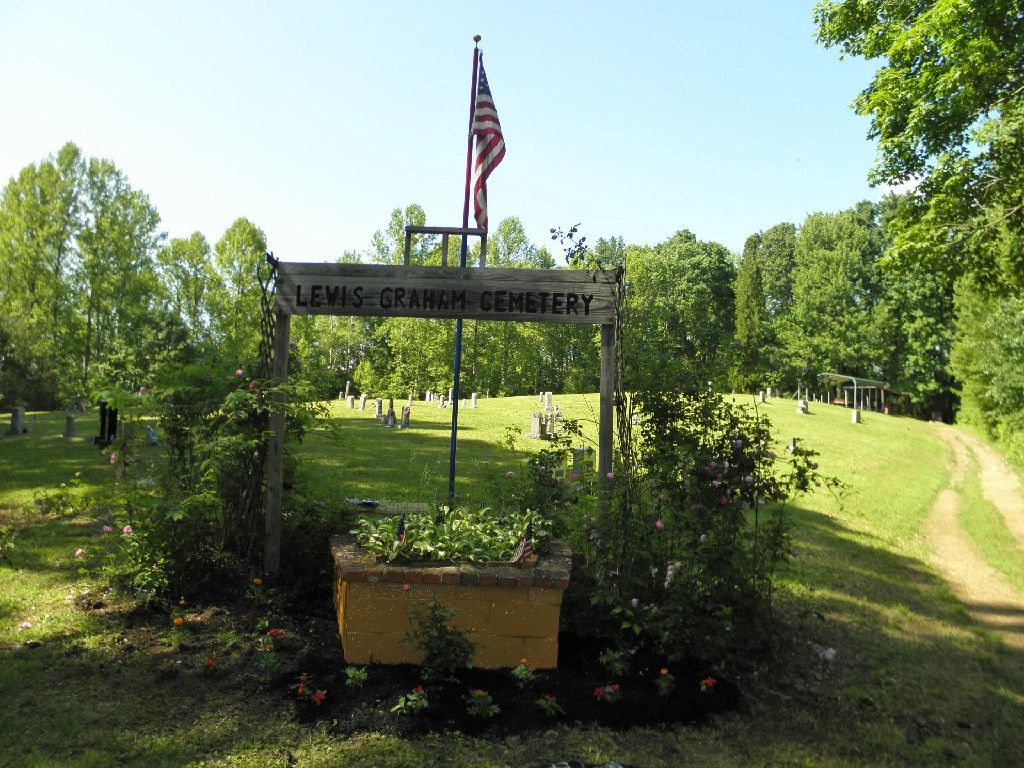 LEWIS GRAHAM CEMETERY

We are currently developing a restoration plan for the Lewis Graham Cemetery located on a mountaintop in Basin, West Virginia. This Civil War era cemetery needs infrastructure repairs to ensure the burial grounds remain preserved for future generations. The cemetery is surrounded by woodlands and shared by a variety of wildlife. This mountain cemetery will be protected from destructive land practices being conducted in the area including mountaintop mining and clear-cut timbering. Funds will be allocated to maintain the grounds on a day-to-day basis. Your support will ensure veterans buried in this cemetery are not forgotten for their sacrifices to keep this nation strong.


LEWIS GRAHAM CEMETERY IS LOCATED AT COORDINATES:
37°33'08.3"N 81°16'29.8"W
**Please join us on the 2nd Sunday in June each year at Lewis Graham Cemetery for a reunion and church service to celebrate those gone before us, but not forgotten.**


IMPROVEMENTS AT LEWIS GRAHAM CEMETERY THANKS TO YOUR SUPPORT:

1.
The fencing around the perimeter was replaced with new posts and fencing.
2. The roadway to the cemetery was graded and a drainage ditch was installed.
3. A new steel pavilion was installed.
4. Flag pole installed at entrance.
5. Concrete bench installed at cemetery.
6. Signs were installed to direct traffic to cemetery.
7. New sign at gates to cemetery.
8. Landscaping is a continuing project.
9. Entrance archway refurbished.

Note: All of these improvements were done by volunteers and only materials had to be purchased or equipment rented to complete tasks.